Facing any issue or having query ?
Relax, we have solution to almost any digital need
How long does it take for a design to be completed?
The timescale of a project for CMS website as well as Custom Website is 4 working days after receiving all the details. If you have a deadline in mind let us know we will Endeavour to meet it for you.
Note the most common delay in the creation of a website is waiting for content (text/images) to be sent to us by the client.
I would like you to design my site, what do I need to do now/what is the process ?
If you would like to use our services all you need to do is inform us of the domain name you would like to use and send us a brief idea of your requirements. We will then purchase the domain in your name, purchase the right hosting package for your project and then based on your theme selection, design an initial web page for you.
What is the proper content needed by your website firm for website design ?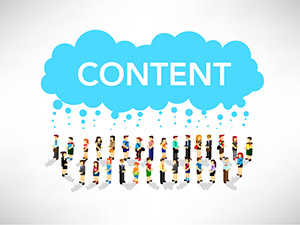 Let us help you understand what we need
The ideal proper content for your website design would consist of digital images on email or disk, (in jpeg, psd, tiff, eps, or ai format), text copy (your "about us", "company mission statement", or any other text information) on email or CD, (preferably in Word format). This content will be worked into your website design or project in the most beneficial way possible, according to your requirements.
If this is not possible, then clear photos or brochures may be used for our development team to scan and optimize for use on your website. If this digital content is not provided to Mazeweb, additional fees may be included to cover the expense of content preparation.
Do I need to buy a domain name and hosting ?
No, we do everything for you.
How much will all this cost ?
One domain name with web hosting space and 4 email accounts having 250 MB each with 10 pages.
We require 100% payments in advance.
Payment can be made by Cheque & Bank transfer
What do I get for my money ?
All our designs are created and conceived from your requirements. For CMS website we use readymade templates, all our sites are designed from predefined templates.
For custom website we designed from scratch so if you want a green website with pink spots you can have one!. We aim to give all of our clients 'value for money' websites.
Every below comes as standard with our designs:-
CMS website design
Custom Website Design - your own unique look and feel
Email Id's
Optimized web pages
Optimized graphics
Clean Code
Cross Browser Compatibility
A range of solutions
What happens when I complete your contact form ?
If you are making an enquiry about a possible site you would like created, please provide a brief outline of your requirements. We will then mail you back promptly with an idea of price/timescale and any suggestions with regard to your project. You are not obliged to use our services at any stage during this process, so feel free to use the contact form to ask any related questions you may have.
Do I need to send a deposit for the work ?
Yes we generally ask for a 100% deposit from clients.
How do I get listed in Google & Other Search Engines ?
Mazeweb offers Search Engine Optimization Service to their clients where we submit the website in 500 Search Engines like Google, Yahoo, MSN, Altavista, Hotbot, All The Web etc...by proper processing.
Note: Mazeweb would register your website to search engines for once only.
What is Search Engine Optimization ?
All web pages should be 'optimized'. This will enable your site to gain a high search engine ranking, it revolves around the Meta tags on your web pages, a web page that isn't optimized won't appear in the search engines to any great degree
How long will it take for my website to show up in the search engines ?
When Mazeweb submits your website to the various search engines, please make sure that you keep in mind that there are hundreds of thousands of submissions being sent every day from around the world.
Due to competition amongst companies and within these engines, it could take anywhere from two weeks to six months for your site to be well "indexed" by the search engines. A general website submission does not necessarily guarantee that you will be at the top or even on the first several pages.
Search Engine Optimization (SEO) can help aide this process and help your get company higher in the engines. Our Search Engine Optimization (SEO) team will work on your site, optimizing your code and properly submitting your website. Search Engine Optimization is a consistent process for your site by our SEO team. However, please keep in mind that ranking well can still take a good deal of time even after Search Engine Optimization. Depending on your terms and website, the process can still take between two weeks and six months.
Will we need to have a meeting ?
In the majority of cases a meeting isn't necessary and 70% of our sites are generally completed with contact via email and telephone only.
What after-sales support do you offer ?
After the completion of a website project we are available for after sales service. Any slight tweaks or amendments are carried out to the site free of charge in the first week after uploading. Any support thereafter will be charged.